Back to all posts
Posted on
Scholastic Book Fair Returning to NCS!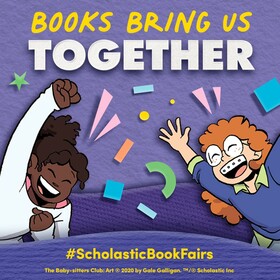 After 2-years of being unable to have the Scholastic Book Fair on-site in the NCS library, this exciting event is finally returning to our building! This is a great opportunity for students to refresh their at-home libraries, and get a head start on new books for the summer. There will also be those extra fun items such as pencils, pens, erasers, etc. At this time, we must limit the at-school, in-person shopping experience to NCS students and staff only. Scholastic has provided an online shopping link extension for our fair, and parents/Nobleford community members are encouraged to check-out the fair online and shop from the comfort of home! Students will have the opportunity on Monday, April 8th to preview the book fair and write up some wish lists to take home. They will also have reserved shopping time with their class during the week of April 4 - 8. Please see the NOTE that was sent home with each student for more information regarding book fair details.
Online Book Fair Open 24/7, April 1 - 11, 2022! CLICK HERE to being browsing. This year, Scholastic is offering to ship your order to the school for FREE. If you live in Nobleford and are able to pick-up, this is a great option. However, they will continue to ship to your home if this is the better option for you.
On-Site Book Fair at NCS will run from April 4 - 8, 2022 in the NCS Library! Purchases can be made with cash, personal cheques, and credit cards on-site. CLICK HERE to see the elementary class shopping schedule.
Classroom Wish List Program: If you would like to support literacy at NCS through the book fair, but perhaps are not in need of new books at home, the classroom wish list program is a great option. With this program, teacher's will make a list of books from the fair that they would love to see in their class room libraries. Shoppers are able to view, purchase books from these lists, and then donate them to the classroom. These books will remain in the building and encourage readers for years to come! If you are shopping online, you can still participate in this program! CLICK HERE to view the wish lists - be sure to read all instructions at the top of the page.