Back to all posts
Posted on
King's College Media Literacy Workshop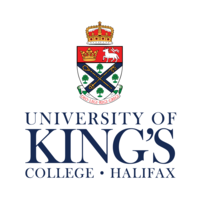 Throughout this school year, the University of King's College (Halifax, Nova Scotia) has been working to provide a series of educational webinars that will help students develop university-preparatory skills. This spring, King's will be hosting a webinar entitled "Spot the Hoax!" This event will be hosted by Tim Currie, the Director of the King's School of Journalism. Students will learn how to fact check and verify news stories by examining various headlines. This workshop will help you build the media literacy skills that will help you navigate a changing digital media landscape.
This webinar is a great opportunity for anyone who is interested in media, as well as reading and writing. This includes teachers, guidance counsellors and parents. This webinar will take place over Zoom, on Sunday, March 28th at 4 p.m. AST (1:00 pm MST).
We plan on recording this event and will make the video available to all registrants.